"

SEESAY LA NYAA KUYAA MURO MANG WO KALAMUTA"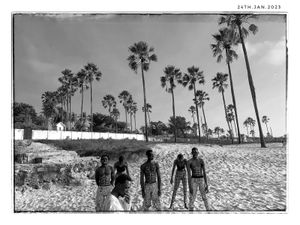 K O M B O N K A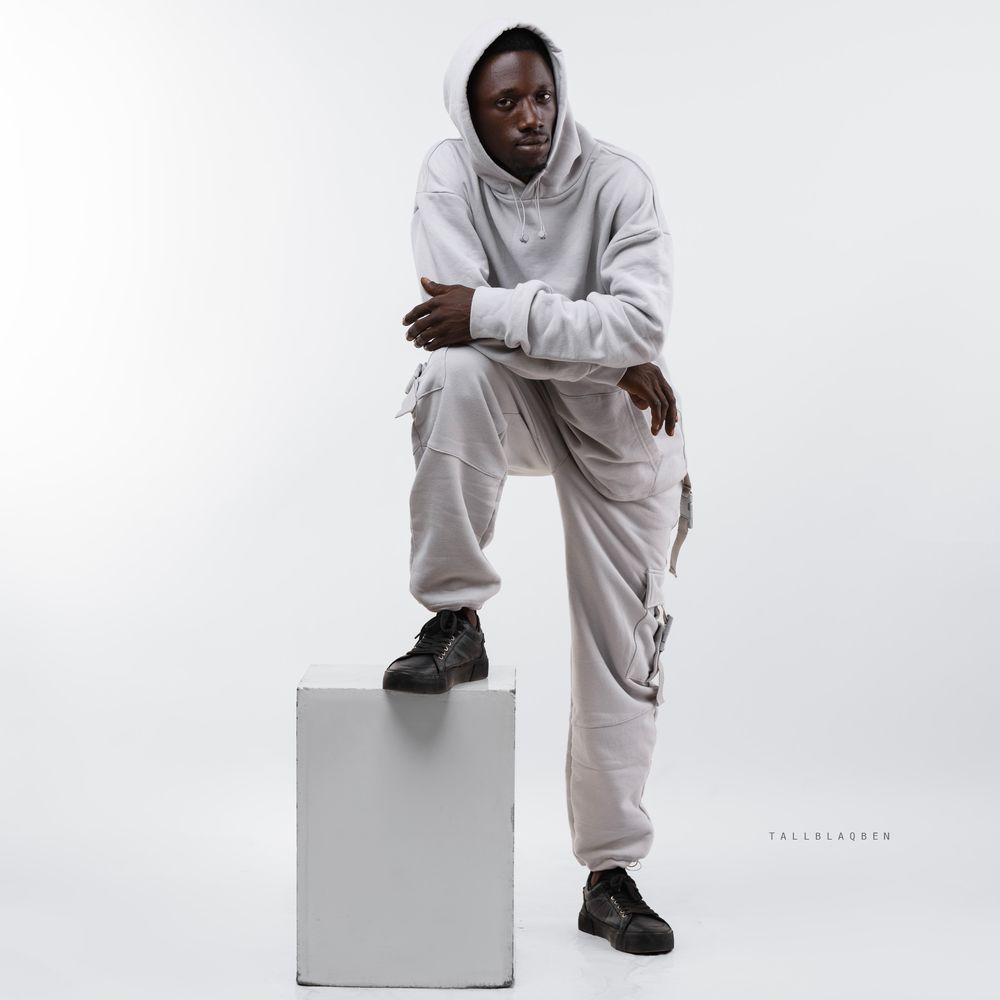 As I embark on the second chapter of my music career, I want to share a part of my story. I am Gambian. My lyrics are delivered in Mandinka, one of the many beautiful languages of my country. My songs are a representation of our stories, our journeys, our trials and tribulations as a Gambians.
Kombonka is The Gambia's Kombonka and my music whether through language or instrumentation, through story or vibes will always be that of The Gambia to the world. My story is the story of a young man that did not complete "the backway" as intended, but I know that my destiny is not meant to be travelled on any other path than Silakang.I hope that you will travel the road with me.
Ebrima Touray 'Kombonka' 
Full Biography
Born Ebrima Touray from Madina Salam, The Gambia, "Kombonka" is a top Gambian Rapper currently working on his second album. Often referred to as The King of Manding Rap, Kombonka started his career as a performing artist in the music scene back in 2012. After recording his first song in 2013, he went on to perform on various platforms and events both in an out of the Gambia. In 2016, during the peak of the backway journey, like many other youths wanting to better their lives he also took the dreadful "Back Way" journey to Libya hoping to enter Europe through the Mediterranean Sea in search of greener pastures. However, this did not end well as he end up being locked up for 7 months. Upon his release in 2017, Kombonka Joined the Voluntary Humanitarian Return (VHR) programme from Libya facilitated by the International Organisation for Migration (IOM). 
Despite the fact that it was already a difficult decision coming back home empty handed after a failed attempt to enter Europe, Kombonka faced so many other struggles as musician in a family that was not very accepting of his career path and as an artiste in having access to quality studios, production, performance and promotion. In 2019, Kombonka signed to a newly established record label called GSC Records pioneered by Gambian Music producer and audio engineer Malang Fatty who was based in the UK at the time. This collaboration was followed by his release of various hit singles such as Buwal lem, Nyaal beh loring nkang and so on. On January 8th 2022, Kombonka launched his debut album to a crowd of over 15ooo fans in Gambia and embarked on a nationwide tour of both entertainment and sensitization shortly afterwards. 
During his post album tour, Kombonka met with youths aspiring to take the dreadful "Backway" journey as well as fellow returnees trying to reintegrate in their communities. The focus of his conversations was centered around raising awareness of the challenges on the journey and also sending messages of hope to those that need it. Kombonka has also worked with organisations such as National Enterprise Development Initiative (NEDI) on similar sensitization events with backway returnees. 
Kombonka's music widely regarded as innovative and unique, blends our local instruments such as Kora, Balafong, Marimba, Kutiro percussions, Riti and so on with Hip Hop and its sub genres such as trap, drill etc making it appealing to a large audience both in and out of the Gambia. In his lyricism, appearance and musical representation of the Gambia and her people, Kombonka sells his culture to the rest of the world making him musically a great self-appointed cultural ambassador for the Gambia. He recently won the Rap Hip Hop Artiste and Album of the year at the Gambia's "Wah Sa Halat" Music Awards for his last album (Yalong Ngalong). 
Kombonka has just finished working on his second album titled "Silakang" (On the Journey). According to Kombonka, this album is dedicated to not only "Backway Journey" but also various challenges African youths face growing up. Silakang is expected to be released on all streaming and download platforms on the 24th of February 2023 and can be pre-saved on the link below.