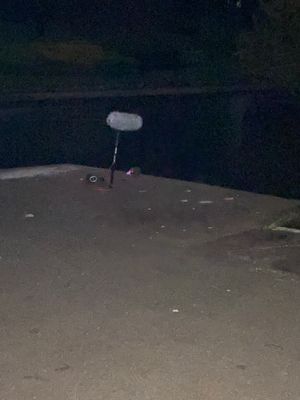 Malang Fatty - Location Sound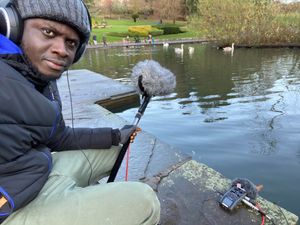 The aim of this journal is to detail work I have undertaken during my studies  at Leeds Beckett University. It will look at my background, influences, various techniques I have learned during the field recording modules and how I have applied them. There will also be a reflection and critical evaluation of my final portfolio of works for the module.  
This course happened during a time when the world is going through the Covid-19 crises. That meant that there has been a lot of limitations when it comes to recording in public places as well as working in groups. Due to that I have had to cancel a lot of planned practice field recording sessions and made few changes to what I wanted to do. Initially I wanted to record trains and travelling. However, this needed a lot of approval from train stations and train companies. I then changed plan to record public parks and also do a short interview of recording my wife about her new business.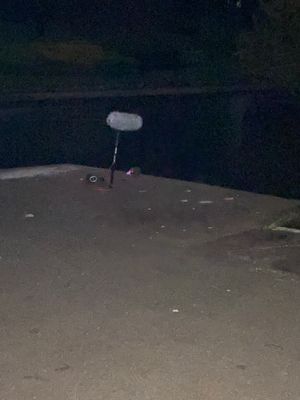 Background and Influence
Being a music producer and audio engineer, I am already familiar with most of the equipment and some of the recording techniques. However, I took it upon myself to do some further recording around my neighbourhood so as to familiarise myself with some of the equipment I have not used frequently such as the Lavs (As I have never recorded dialogue before), hydrophone and contact Mics. During the module I also learned more in-depth recording techniques and approaches. Various listening exercises we got given thought me how to listen to sound and analyse how it might have been recorded. The online discussions that followed with the tutor and classmates brought up different approaches and techniques which where beneficial.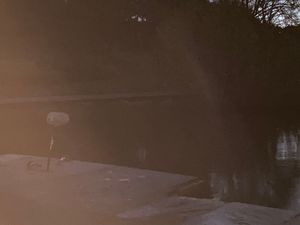 Portfolio work
I was presented 4 video clips extracted from Sleep Furiously, Leviathan, Countryfile and Silence to analyse sounds of. After listening to all of them I developed some interest in Silence and wanted to use it as an inspiration for my soundscape composition. One of the things that drew me to this piece of work is its honest sounds of field recording in the woods. It not only represents the woods as it is but also shows the challenges the recordist faces in getting the desired sound. Although in the field recording scene it shows only 1 mic, the sound itself as presented in the clip is stereo. This could mean that the sound itself is a blend of an actual stereo recording by a third party and the sound of the voice of the recordist in the clip. This could be achieved by using a Lavalier mic on the recordist while using a stereo mic set up to capture the ambience. This clip also highlights the importance of scouting for the best position to capture the intended sound as the recording moves around to find the best spot. 
My Portfolio follows a similar theme with the field recordings. I intend to record public parks in their most honest form. This includes capturing busy as well as less busy parks at different times to show different perspectives. The recorded sounds will then be used to produce two field recordings depicting a quiet public park with animal and a busy one with both animals and humans (more on the concept later). There will also be a 3rd project with will be a podcast style audio documentary.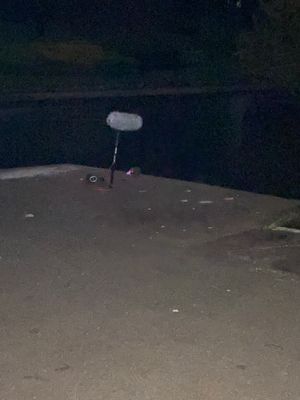 Equipment and Preparation
2x AKG C417 Lavalier Clip on Microphone,  
2x Boom Pole,  
1x Contact Microphone (Field Recording),  
1x Hydrophone (Field Recording),  
2x Rode NTG2 Shotgun Microphone with Windshield,  
1x Sennheiser HD439 Headphones (Field Recording),  
2x XLR Female to XLR Male Microphone Cable  
1x Zoom H6 Portable Audio Recorder (Field Recording)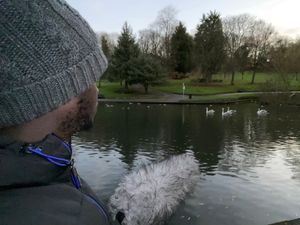 Every good field recording trip/project starts with a good preparation. From selecting the best location and gear for the intended field recording based on the aims and objectives of the project to checking weather reports, getting the right gear, and planning the transportation. It is also important to get prior knowledge about the thing or place to be recorded (Krause, 2002).
 Due to its ruggedness and versatility with multiple mic inputs, the Zoom H6 was the recorder of choice for this project. It also came with its own multiple recording microphone capsules which were very useful. The stereo YX Capsule which came with the Zoom H6 was actually used with a windshield to record all the stereo recordings of this project except for the dialogue which were recorded with the Levier microphones. The Rode NTG2 shotgun mics where used more to capture targeted sounds. This is because they are super-cardioid microphones which means they are really god at rejecting sound from the back and off axis (Tierno, 2020).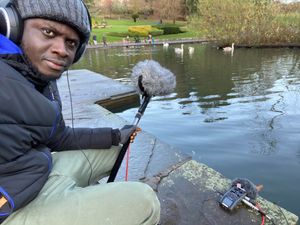 Field recording styles and techniques
According to Gallagher 2013, there are 4 styles of field recording: 
The Nature Style: in this style, the focus is on capturing the vibrations of animals, habitats, plants and ecosystems. Human noises, transport systems, city and all other non-nature noises are erased as far as possible (Gallagher, 2015). 
The soundscape style: Soundscapes are a recorded sound of a particular environment conveying how that place sounds at a given time (Gallagher, 2015). This means they are often more forgiving than the nature style in the sense that they do allow sounds occurring in the place including that of human noises as well as city noises. Some soundscape recordists for example Ian Rawes believe sounds of his footsteps and breathing should not be included into the sound (Lane & Carlyle, 2013). However according to recordist Peter Cusack putting his own breathing or footsteps in recording is relevant as he believes they are part of the atmosphere (Lane & Carlyle, 2013). 
The acousmatic style: Acousmatic sounds are sounds that one hears but do not see their sources (Schaeffer, 2004 quoted in Gallagher, 2015). The process of creating such sounds strips the audio off its origin creating hyper realities rather than pre-existing ones provoking its listeners to make up their own imagination of what they are hearing (Lopez, 2004). 
Sound art styles: sound arts styles explore those sounds that are easily overlooked because they are either ordinarily inaudible or unconsciously occur as background noise (Gallagher, 2015). Using specific types of transducers such as hydrophes and contact microphones, sound artists may capture and amplify these vibrations to bring them to the attention of listeners.  (Gallagher, 2015) 
The first two compositions in this portfolio will explore The Nature Style and The Soundscape Style.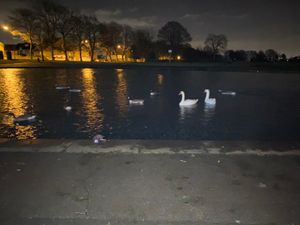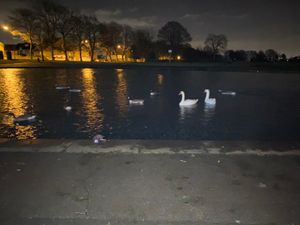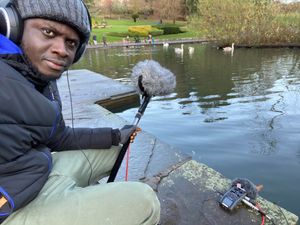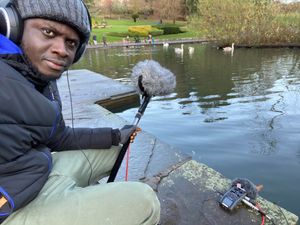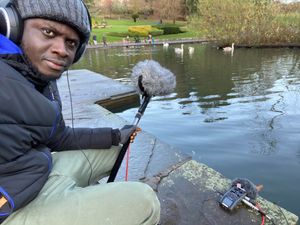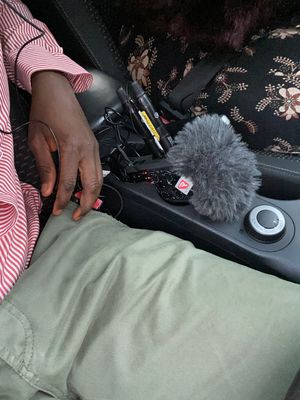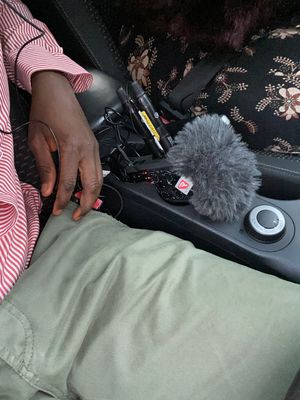 Critical Reflection & Evaluation